Dedicated Internet on Leased Port
When you conduct business on the Internet, your company needs access that is dependable and fast. Time is money, and downtime or slow transfers can cost many times more than what you actually pay for your connections.
A leased line addresses these issues. Internet connectivity on leased port provides permanent connection with unlimited data transfer at same speeds, compared to the temporary/on-demand connectivity through dialup/broadband access.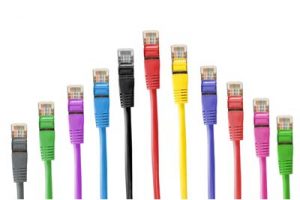 The quality of the connection is far superior to what is normally available through dialup/broadband, thanks to digital signalling, less noise, fewer exchanges etc.
Dedicated lines provides a scalable access method, important particularly for organizations with large user groups, including corporate, banks and financial institutions, educational and R&D organizations, government, military etc.
Starting typically with 10 Mbps, it is possible to deploy a scalable architecture, with multiples of E1 (2 MBPS) pipes, providing the necessary bandwidth. In fact, leased access becomes a must for organizations in most situations.
Salient Features of a dedicated line:
Dedicated Account Manager
Real Time Traffic Monitoring
No Data Cap
Symmetrical Bandwidth
Guaranteed 98% Uptime
For Dimapur: 8575039743 (Mr. Shyam)
For all other locations : 8575017600 (Mr. Jacob)
Toll Free Number: 1800 120 9737
Phone : +91 3862 233 270
Telefax : +91 3862 232 468
Email : [email protected]