Broadband versus 4G: Which One Should You Choose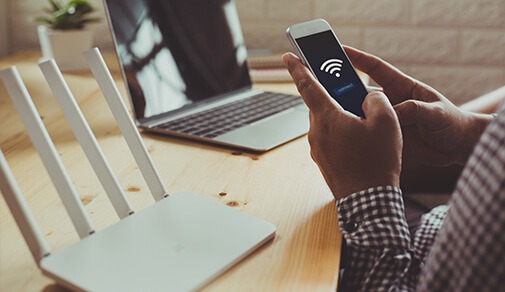 Perhaps one of the most transformational forces in India has been the coming of the internet. It brought the country closer while giving access to information and entertainment to millions of Indians. As of 2020, the country has 622 million active users of the internet. This number is slated to increase to 900 million by 2025. While desktops are still restricted to offices, the coming of cheaper mobile devices has enabled millions of Indians to go digital. This means that the use of the 4G spectrum is now more common than the use of broadband. However, with most urban, educated Indians working from home on their desktops, the use of broadband connections has gained traction in recent times. If you are having a tough time choosing between broadband and 4G, this blog will help you to make the right choice. But first, let us look at the history of high-speed internet connection.

History of Broadband in India
Internet was made available to the public in 1995 by VSNL. Since then, the country has covered a long distance and has the second-largest number of internet users in the world. Although consumers are today using both broadband and 4G services, a detailed comparison between the two is required that will help you choose the best internet service suited for your needs. When it comes to bandwidth tests, data consumption, reliability and cost-efficiency, broadband is a far better choice. However, when it comes to mobility, 4G seems to be far better. Here's a detailed
comparison:

Speed Check
Having a good speed is crucial to get your work done. If your work involves a lot of uploading and downloading, then it is recommended that you use a broadband connection. With 4G, you can never get 100 Mbps speed consistently as you would get in broadband. Therefore, if you are in an area where your internet service providers are capable of providing consistent speed, then you can go for broadband Wi-Fi. However, on the other hand, if you're a person, who mostly doesn't stay at home and need roaming data, then 4G can be an option. If you are looking
for broadband service in Nagaland, you should use SymBios broadband service that can give
you nearly 150Mbps of speed.

Internet Uptime
Another factor while choosing your broadband connection is internet uptime. With a broadband connection, one hardly faces problems such as network drops, slow internet or network congestion. Symbios broadband plans give you 90% minimum internet time, which means that you would be able to get your work done more efficiently. In a 4G network, there are often frequent complaints about slow internet speed and network problems.

Connectivity
Broadband offers connectivity to a wide range of devices. This is not possible in a 4G connection where the speed invariably drops if there are multiple connections. So it can be safely said that when it comes to broadband speed, cost-effectiveness and bandwidth test, there is no alternative to broadband.

Mobility
The only area where 4G is perhaps a better option is mobile connectivity. If you are a mobile user, then 4G would be the choice of internet connection. A broadband connection is a fixed one and therefore cannot provide mobility. If you are on the move then you should opt for a 4G connection.

Cost-efficiency
From the point of view of cost, 4G is more expensive than broadband. The consumer is forced to buy new devices to support 4G.4G LTE network has higher data prices for consumers. Not just that, it consumes a lot of battery and data, while the battery becomes very hot when it is used for a long time. 4G LTE network requires complex hardware and the network reach is also limited especially in the remote parts of the Northeast. In areas that do not have 4G connectivity, consumers would be forced to use Wi-Fi or 3G because of poor connectivity. However, if a consumer is already on a 4G plan, he/she would be forced to pay 4G rates despite having no access to such a connection. This problem can only be resolved if network operators choose to expand their services.
Add-on benefits
Both 4G connection provider and Wi-Fi broadband service provider offers a range of attractive benefits. However, broadband plans also come with subscriptions to a plethora of entertainment platforms, while 4G plans are mostly connected to the internet. Symbios broadband plans are wide-ranging and come with several add-on benefits. As one of the best broadband providers in Nagaland, their plans can fulfil all your data needs.
Conclusion
Comparing 4G with broadband, it can safely be concluded that for working professionals, broadband is far better than a 4G connection from the point of view of security, speed, data consumption and cost-efficiency. If you are a professional and looking for the best broadband connection in Dimapur, then choose from the SymBios offer plans that provide you with fast- speed broadband with minimum downtime. With Symbios broadband connection, you will never be out of touch with the world outside. Launched in 2006, Symbios broadband services provide speedy broadband connection and customized telecommunication solutions to a wide variety of industries. Their services are
presently available in Dimapur, Kohima and Mokochung.